info@lightupapreciouslife.com
No. 14 D Femi Okunnu Phase II, Lekki, Lagos Nigeria.
Who We Are
Light up a Precious Life, is an
initiative by Juststandout to provide power backup solutions for rehabilitation
centres, orphanages and elderly homes.
Free Energy
We provide energy free to orphanages, rehabilitation centers, elderly homes, hospitals, prisons, schools, and other public institutions.
Capacity Building
We encourage the acquisition of skills and technical know-how in energy among youths in Nigeria.
Unlimited Support
We provide resources to libraries in institutions and establish prizes, programmes, grants, fellowships, bursaries and scholarships to encourage excellence in young people In the area of Energy, while directly assisting indigent Nigerians.
Partner With Us
If you share similar goal and vision with us, please feel free to be a part of our unending journey into improving the quality of lives from communities to communities one installation at a time.
Goal
To do all such other things as may be considered incidental or conducive to the attainment of the above objects or any of them.
Our Recent Activities
Our vision is nothing less than providing power backup for Rehabilitation Centres, Orphanages and Elderly Homes.
Owen Inyang is the co-founder of Light Up A Precious Life.
She spent the first half of her career in the information technology sector providing invaluable sales and marketing expertise to tech giants locally and globally, notably Cisco and MTN
She is a serial entrepreneur, investor, speaker and has many philanthropic interests which focus on bringing the vulnerable in society out of darkness into light. 
Owen possesses extensive knowledge of trends and changing scientific approaches in international marketing especially in the Power industry.

Joseph Bassey Inyang
Joseph Inyang is a co-founder of  "Light Up A Precious Life" which is dedicated to bridging the Kilowatt Divide as well as capacity building for orphanages, rehabilitation centers and elderly homes. By providing power to these institutions, the institutions can use their hard earned donations for their main goals.
He also serves as Chief Technical Officer for Juststandout Limited.  A visionary leader with global and diversified expertise from the Energy sector to Agriculture, Brand Management and ICT. Mr. Inyang leads the technological vision of Juststandout Limited, a global leader that provides mechanical, electrical and alternative energy solutions to individuals, corporations and governments who are interested in maintaining continuous high quality power supply, while reducing their carbon footprint. He is a trusted solar expert for Schneider Electric and has Consulted and implemented more than 300 (Solar, Inverters, Low, Medium & High voltage) operational solutions positioned throughout the Nigerian market, (one of the most challenging in the world).
He strongly believes that DSERA (a strategic approach he developed) Decentralization, Storage, Efficiencies, Recycle and Repurpose, and Artificial Intelligence are keys to bridging the #kilowattdivide while reducing our carbon footprint.
Change Lives with Your Gift
Giving a donation to Light Up A Precious Life can help us to reach and transform more lives for the better. Join your hand with us for a better life and beautiful future.
Recent News
A blog for charities and professionals on energy fundraising and solutions. Read inspiring stories, insights, tips and tools on using our platform to reach more partners
July 1, 2011 Press Release Little Saints Orphanage, a not-for-profit organisation focused on bringing succour to abandoned and orphaned children,…
Read more
Stay Informed with Our Latest News
subscribe to out newsletter to get latest news about our projects, events and stories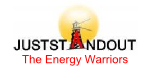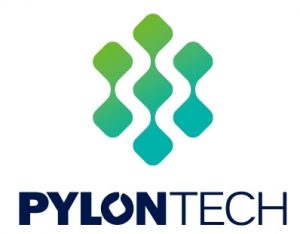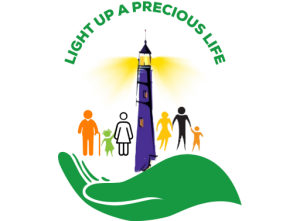 Light up a Precious Life, is an initiative by JustStandOut to provide power backup solutions for Rehabilitation Centres, orphanages and elderly homes.
Our mission is to use God given wisdom to improve the quality of life of individuals and entities.
Contact Info
No. 14 D Femi Okunnu Phase II, Lekki, Lagos Nigeria
info@lightupapreciouslife.com
OPENING TIME
Mon – Fri: 08:30 am – 09:30 pm
Sat – Sun: 09:00 am – 10:00 pm
Follow Us